TORNADO CITY
A Whole Bunch of Cool Original Motorcycle Test Reports
of The Benelli Tornado 650!!!

(Requires Adobe Acrobat Reader)
(or Right-Click and "Save Target As" to save
the files to your hard disk)
Note: these are HUGE downloads, be patient!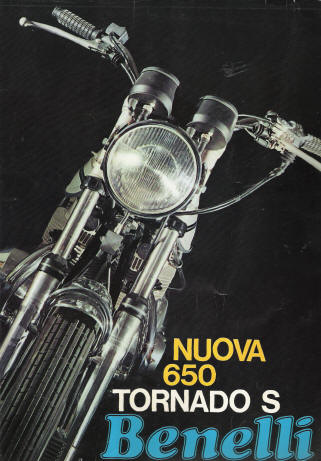 Cycle Magazine (February 1969)

Cycle Magazine (February 1971)

Cycle Magazine (November 1972)

Popular Cycling Magazine, January 1972

Motorcycle World (March 1973)
SuperCycle Magazine (May 1973)
Excellent German Tornado Article
(in Pigeon-English Translation) !!!
Need Parts for The Tornado 650? Check Out This Page!!!
Piero Prampolini, the Designer of
The Tornado's Engine -- Then (Circa 1970)...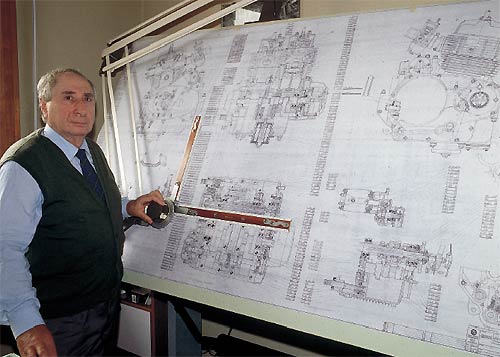 ...and Now! (2007) (at left)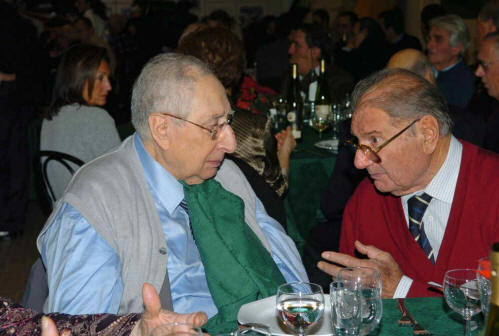 According to a letter that Prampolini sent to Bob Greene, (journalist) for Motorcycle Sport Quarterly, Fall 1970, p154., "The design of the 650 Tornado was begun in 1967 by our technical office as a result of orders from our Technical Director Sig. Luigi Benelli. The intention was to design a simple and functional motorcycle which at the same time would be robust and susceptible to later power increases. In order to achieve this we preferred to remain with the parallel twin cylinder configuration, avail ourselves of the tested modern techniques of the motorcycle field and, above all, of the vast experience of the Benelli company in the motorcycle field." The series one 650 Tornado (generator model) put down 38.3 rear wheel horsepower and 33.8 foot pounds of torque. The torque curve was flat from 5,500 to 7000 rpm. Price was $1499.00 US dollars in 1970."